How to fix VPN not working for UK National Lottery outside UK
National Lottery games should always be fun, playing in a way that is right for you. Using our handy toolkit you can set limits, take time out or set up reminders. When you buy UK Lotto tickets online, access to the site is restricted to the UK only, which means that if you are not in the UK, you will be prompted to appear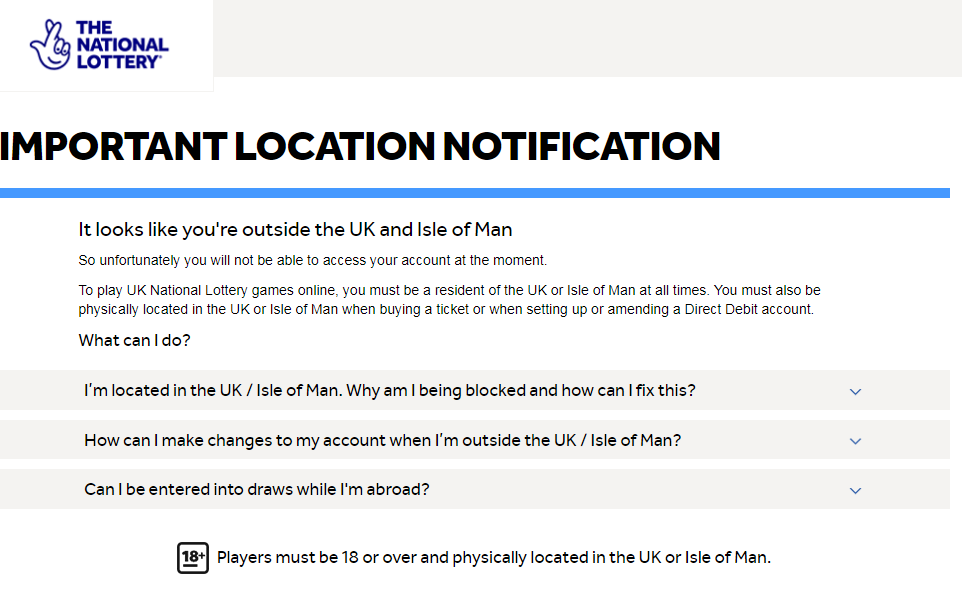 ORTANT LOCATION NOTIFICATION
So unfortunately you will not be able to access your account at the moment.
To play UK National Lottery games online, you must be a resident of the UK or Isle of Man at all times. You must also be physically located in the UK or Isle of Man when buying a ticket or when setting up or amending a Direct Debit account.
That is, you must use a UK IP address to access it.Our location software recognises Internet Protocol addresses (IP addresses) that are used by UK-based Internet Service Providers (ISPs). If your ISP has not registered your IP address as being situated in the UK or Isle of Man, we must assume that you are located outside this region.
How to fix VPN not working for UK National Lottery outside UK

Why does someone using a UK VPN, i.e. using a UK IP to access still prompt restricted information, can not access it? Because even if you use a normal VPN, the IP address is data center ip. It will still be restricted, and now the website can easily identify residential ip and datacenter ip. So you must use a clean residential ip to unlock it perfectly. okayvpn provides high quality residential vpn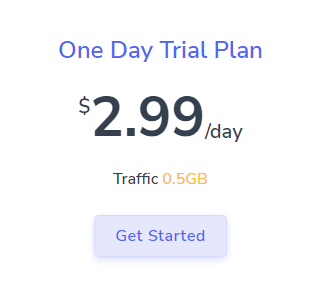 Our current Trial package is only $2.99 for one day of testing, and includes real residential ip's from UK. Now go check it out!